Coach's Edge is a program of teaching and persisting with the 5 Pillars of coaching
practices that allows every coach to take players beyond their comfort of learning
and push them to heights they have never reached before. It is a system of teaching
players to play at full speed, make decisions under pressure and guide them to discov
their strengths and awareness into understanding and playing a game they are
passionate about. It is setting them up for success by allowing them to understand the
nature of failure as it relates to their development as an athlete.
"Once I discovered that the 5 pillars for successful team development were the key,
our teams enjoyed more success and through the firm believe and persistence of
teaching the 5 pillars, we succeeded and succeeded quickly. Our players grew beyond my expectations. It became fun for me and for the players. This teaching works for all sports as we experienced success in volleyball, basketball and hockey, becoming zone, city, provincial, and playing in 4 national championships throughout the years (Coach Dan MacDonald).
Coach's Edge trainers are teachers who are passionate about coaching and have designed and developed a program that works, so let us work for you. We have built many creative package combinations of seminars and "Good to Great" skills clinics that will fit any minor hockey budget.
We are currently playing for the south championship in Midget AAA hockey in Alberta taking this team to heights they have not reached in 10 years. As a typical mentorship and coaching model this has been achieved within 2 years, confirming we can help turn any program around and turn around quickly. Players are happier, parents are happier, the organization fills with pride as the teams play a style that says we are enthusiastic, persistent, dedicated, and we move to new levels because we play the game with a tenacity that excites and energizes the players.
With the combination of Mr. Doug Raycroft and Mr. MacDonald's expertise in teaching and sport leadership, working directly with teams and students to create the internalized motivational teaching program your sport group will succeed in every way. More players enjoying practices and the game as they become better players and better teammates. We have it covered. Mr. Raycroft is the Associate Principal of the flagship high school in the Golden Hills School Division and has worked teaching young athletes for the past 20 years. He holds a Masters Degree in Leadership and teaching this system since joining Coach's edge has re-defined the coaching process for him also.
"It is wonderful way to engage, and internally lock students and players into the game they are passionate about. "The power of three teaching method is fun for me to bring to the players because I see how they enjoy learning and reaching new heights in their development" (Coach's Doug Raycroft).
Mr. Raycroft was an exceptional hockey player playing Junior A and receiving a scholarship to the University of Alaska where he earned his first degree while playing Division 1 hockey.
Coach's Edge trainers have a proven prescription for teaching works as demonstrated by: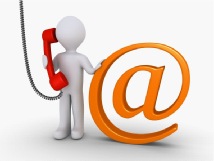 1. Red Deer Midget AAA Chiefs never made the playoffs in 12 years prior to Coach's Edge training methods were implemented into the team – 2 years later 4 national Midget AAA appearances including 2 silver and 2 forth place finishes at the Canadian Midget AAA Championships
2. Red Deer College Kings had not been to the finals in 10 years when Coach Dan MacDonald took over and in the second year the team finished first in league play.
3. Okotoks Oilers of the AJHL hockey league went from 68 points to 96 points and Coach Dan MacDonald was awarded coach of the year.
4. Coach's Edge led Bisons AAA Midget team led by Coach's Edge collaborators, Mr. MacDonald and Mr. Raycroft are now in the South Final–-a feat that hasn't happened in 10 years. It is our second year of implementing the coach's Edge formula for success. Check Twitter and Facebook for more info as the Bisons are moving toward a AMHL South Championship.
5. This program works so let us work for you. The game is different today so we train them differently. We have coached in the game for over 25 years developing a system of teaching that works for every level. Proven success by teachers who coach.
The game is different,
we train them differently